We left Trondheim this morning, to enjoy first a 6 hours drive through Norwegian snow and mountains. Superb! Final arrival to Lillehammer at 16h55, we needed 30 min to climb to our accomodation, 15 min to catch some breath afterwards, and then it was time to enter the arena ...
Not exactly the same entrance though ;-) We prefered to use the photographers' one: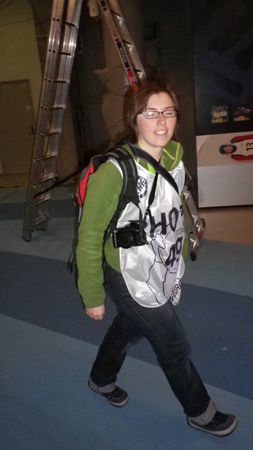 Well well well ... the first game was France-Slovenia, and, unfortunately, that was not so exciting. France had what it takes, but played with no glory :-( Final result: 29-19, Slovenia was sent back home, and France is still in the race (?).
Some minutes later, ...
... much stronger ambiance ...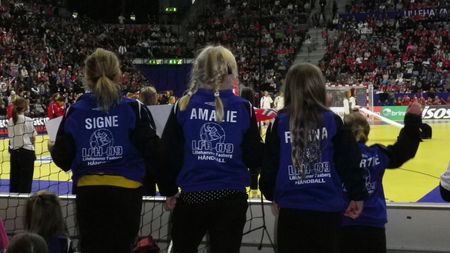 ... and lots of handball players supporters!
The game was fantastic, and the Norwegian coach seemed happy: "We were very well prepared and a bit nervous before, but we had a really good start and played extremely well through the match."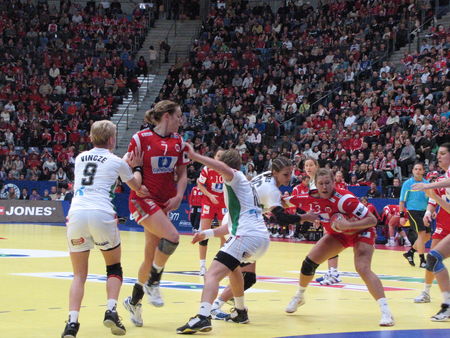 Same feeling for the players: "We played against a good team and I am happy that we won. We performed very well especially in defense and Lunde Haraldsen was outstanding", according to Mari Kristin S. Molid. Lunde Haraldsen, here she is: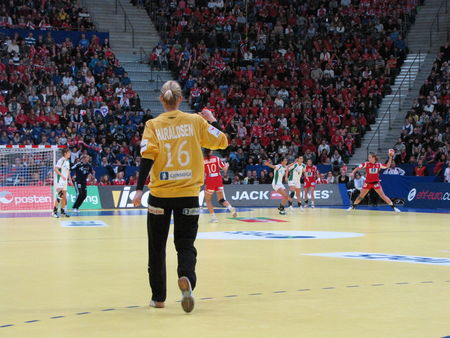 Yes, she saves 67% !!!
Ready to win, and a packed, red, and loud crowd to enjoy the spectacle :-)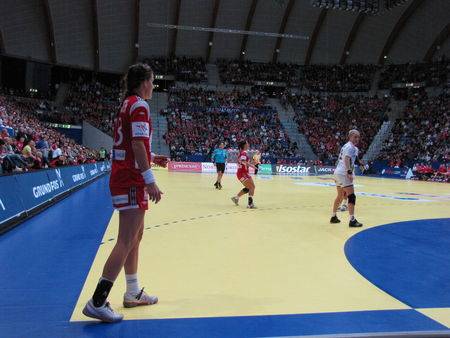 Final result: 34-13. No comment :-) :-)
Lunde Haraldsen and her mates ... :-)
HEIA NORGE !